Tickets and Events
Attention: Tickets sold for JLKC events will be in compliance with prevailing governmental COVID guidelines in effect on the day of the event. All patrons must wear either a medical grade or tight fitting mask for admission to all events. Bandanas or gaiter type masks are not approved for admission.

November 2019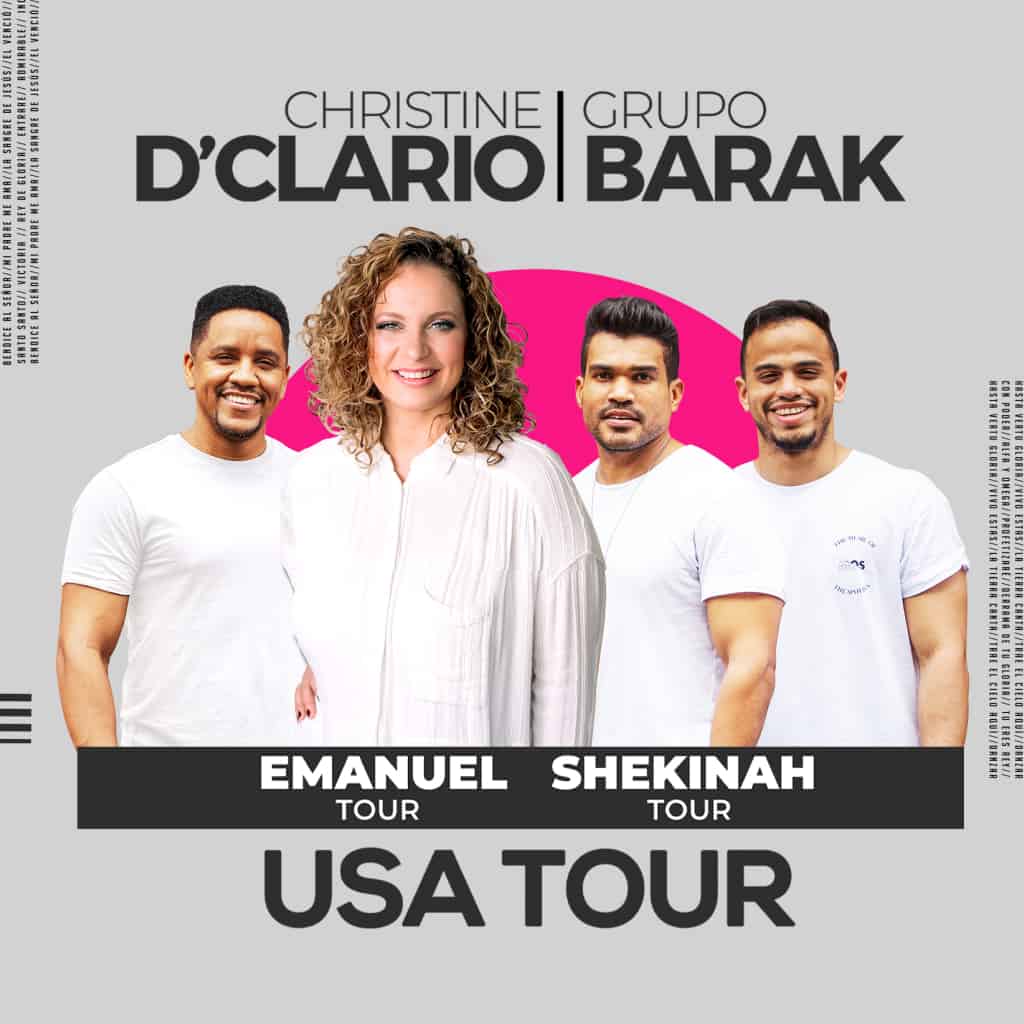 Details
November 16, 2019 @ 7:00 pm
-
11:30 pm
Description
Christine D'Clario - Grupo Barak: Emanuel & Shekinah USA Tour Christine D'Clario y Grupo Barak unen sus corazones y proyectos con sus giras "Emanuel" que significa Dios con nosotros y "Shekinah" que significa la gloria de Su divina presencia. A través de esta gira que lleva estos nombres, desean provocar que Dios nos muestre la gloria de Su presencia en cada noche de adoración que harán por los Estados Unidos.
More Details About Christine D'Clario- Grupo Barak – Emanuel & Shekinah USA Tour
December 2019
January 2020
February 2020
March 2020
July 2020
December 2020
September 2021
October 2021
+ Export Events