Tickets and Events
Attention: Tickets sold for JLKC events will be in compliance with prevailing governmental COVID guidelines in effect on the day of the event. All patrons must wear either a medical grade or tight fitting mask for admission to all events. Bandanas or gaiter type masks are not approved for admission.

Pre-Valentine's Love & R&B Tour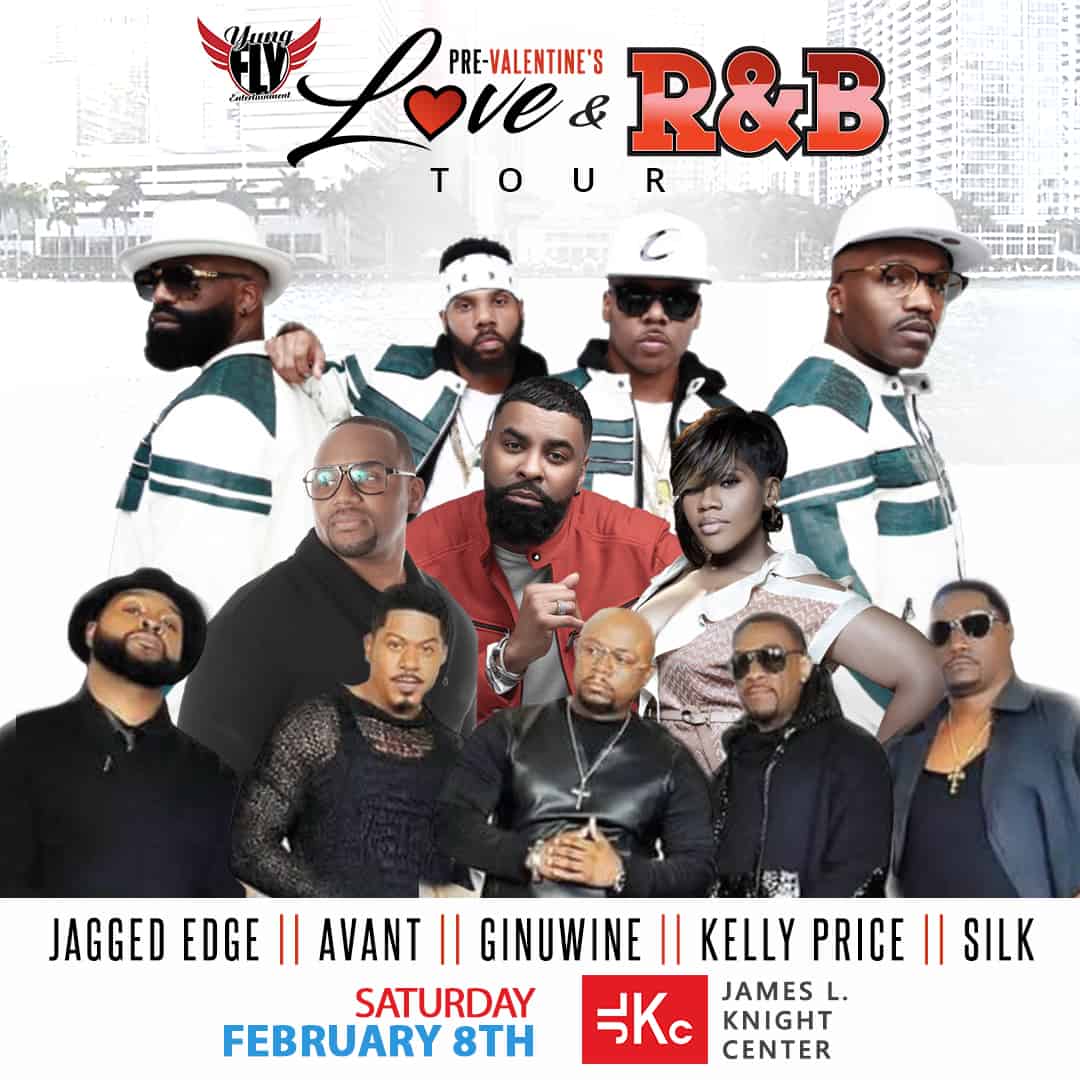 Get yourselves ready for Valentine's Day with a serenade of R&B music from the legends themselves, featuring Jagged Edge, Avant, Ginuwine, Kelly Price, and Silk.