Tickets and Events

New Date: Dyango y Armando Manzanero Un Tributo Al Amor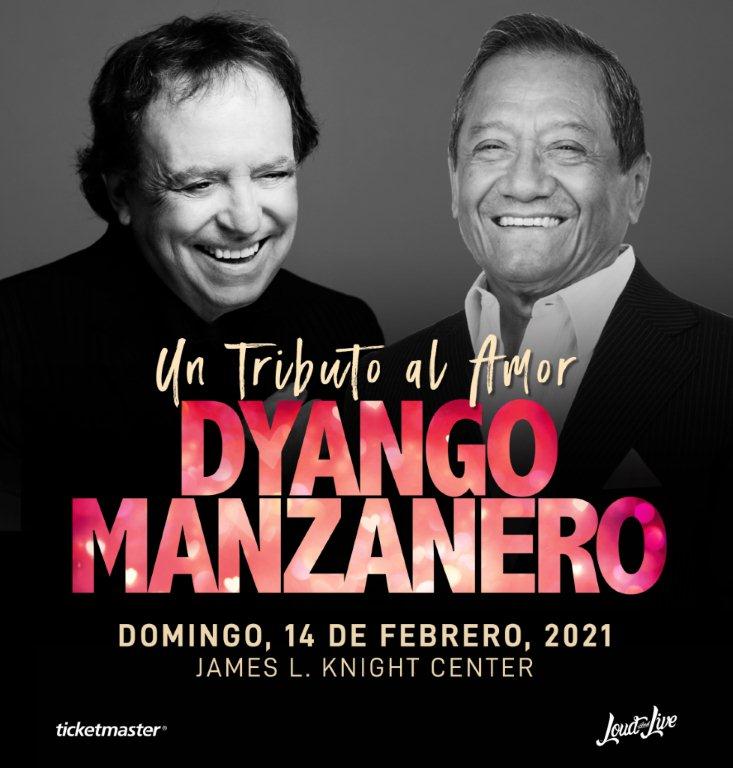 IMPORTANT: This event has been rescheduled for February 14, 2021. Previously purchased tickets will be honored for the new date. Refunds for this event can be requested at point of purchase starting June 26, 2020 until July 26, 2020.
Dyango
José Gómez Romero, artistically known as Dyango (born March 5, 1940), nicknamed "The Voice of Love", is a Spanish musician and singer of romantic music. He is widely regarded as one of the most romantic Spanish singers, and one of the best performers on the international level.
Manzanero
Armando Manzanero Canché (born in Mérida, Yucatán on 7 December 1935) is a Mexican musician, singer, and composer of Maya descent, widely considered the premier Mexican romantic composer of the postwar era and one of the most successful composers of Latin America.