Tickets and Events
Attention: Tickets sold for JLKC events will be in compliance with prevailing governmental COVID guidelines in effect on the day of the event. All patrons must wear either a medical grade or tight fitting mask for admission to all events. Bandanas or gaiter type masks are not approved for admission.

Bare Knuckle Fighting Presents BYB8: Tis The Season To Brawl 2021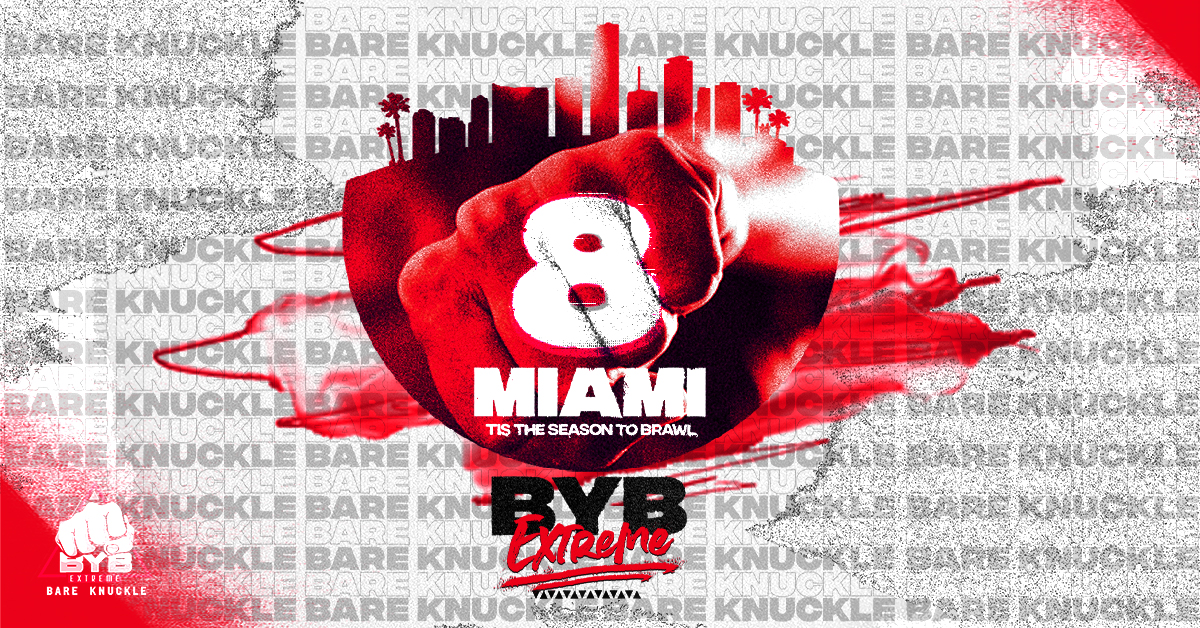 BYB8: Tis The Season To Brawl
BYB Extreme Bareknuckle Fight Series will return to Miami's James L. Knight Center on Friday, December 17 for BYB 8: Tis the Season to Brawl. The card will feature BYB Lightweight Champion Patricia Juarez (1-0), Desmond "Predator" Green (1-0), and Christine "Knuckles" Stanley (2-1), as well as a cross-promotional UK-based BKB fighters Toby "Wardog" Bidon and Barrie "The Welsh Wrecking Machine" Jones.
The full card, subject to change, includes:
Patricia Juarez (Champion) vs. Sarah Click
Desmond Green vs. Carlos Alexandre
Alberto Martinez Jr. vs. Seth Schaffer
Barrie Jones vs. Luiz Melo
Jeremy Smith vs. Isaiah Washington
Christine Stanley vs. TBA
Jeff Chiffens vs. Carlos Guerra
Stephen Townsel vs. Jordan Mitchell
Toby Bindon vs. Ryan Jett
Carlos Lopez vs. TBA