Tickets and Events
Attention: Tickets sold for JLKC events will conform to
government COVID guidelines in effect on the day of the event.
Atención: Las entradas vendidas para los eventos de JLKC se ajustarán
a las directrices gubernamentales de COVID en vigor el día del evento.

El Puma, Leo Dan y Erika Ender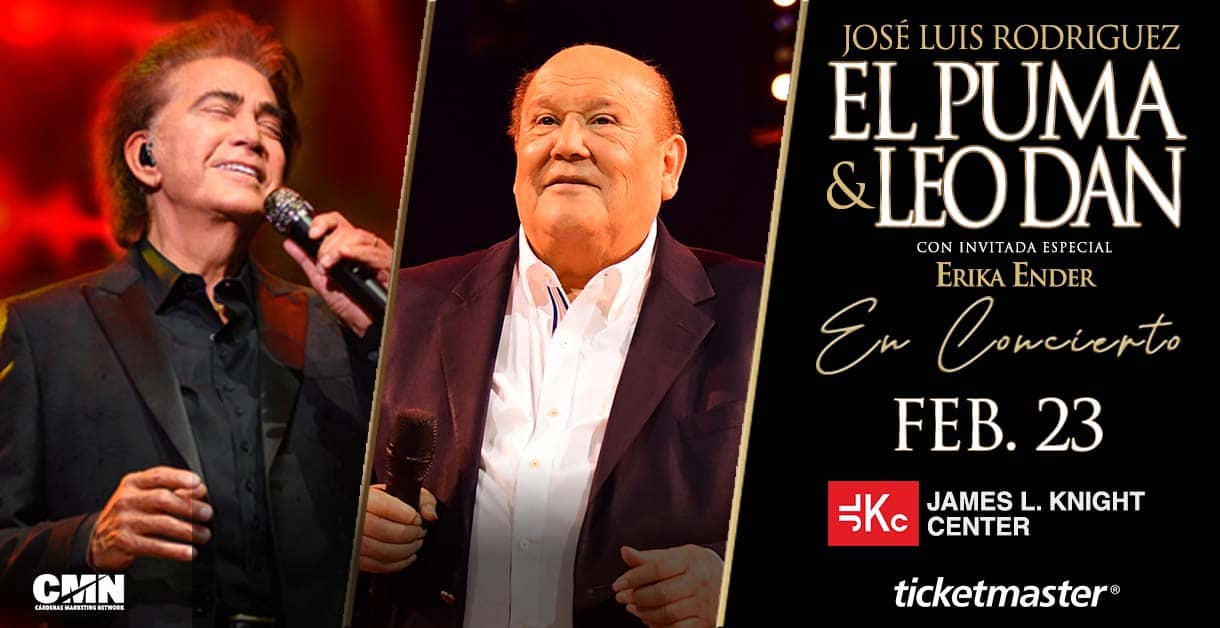 EL PUMA, LEO DAN, Y ERIKA ENDER
Dos Iconos y la Dama de la Cancion se unen para cantarle al Amor
Dos Iconos de la musica Romantica, Jose Luis Rodriguez "El Puma" y Leo Dan "El Idolo de America", por primera vez en un mismo escenario le cantan al Amor en una noche inolvidable, ademas como invitada especial la "Dama de la Cancion", Erika Ender interpretando todos sus exitos incluyendo el mega hit mundial de su co-autoria "Despacito".
Pre-sale begins Wednesday, December 11 @ 10 am
Use Code: JLKC
Public On-sale: Friday, December 13 @10 am